Sparkle Theatricals doesn't just believe that a night at the theater should transport you. We put that belief into practice by immersing our audiences in the sights and sounds of a moment in time. Our ongoing mission is to engage artists and audiences of diverse backgrounds in inventive, curious, and fun theatrical experiences.
Sparkle Theatricals has conjured up 9 original works, charmed over 2000 guests, and employed 50 artists. Our community volunteers are a huge part of our success story and have donated over 10,000 hours toward growing Sparkle Theatricals' programming and infrastructure.
In the next five years, we aim to expand our programming so we can collaborate with even more artists and inspire audiences with four shows each year. And we look forward to cultivating a sustainable, engaging company culture by taking steps to find a workspace of our very own where we can create, rehearse, and connect. LEARN MORE >
Celebrating our third year as a fiscally sponsored project of Springboard for the Arts, we are more dedicated than ever to our mission and our future.
Help us keep the momentum going by making a tax-deductible gift to Sparkle Theatricals. A donation of as little as $10 will help us further our mission in 2019.
Since 2015
Surprising and delighting audiences
Past productions
Our artists are passionate and ambitious - driven to get together, move forward, and share their gifts,. Our productions have received rave reviews in the mainstream media and independent press. Our company proudly upholds high organizational standards.
And what are our shows like?
"Like a sparkler.. Imagine someone is eating a muffin and the weather is very standard, overcast. A stranger comes and sticks a sparkler in that muffin and says, 'I hope you have a really lovely day.' They walk away. And you're left, with your muffin, and your sparkler."
HALLOWEEN 2018
Unlock the surreal world that exists between the bright glare of reality and the soft glimmer of a daydream. HEIST was our 5th annual Halloween event. A new and original play about the secrets we keep and the stories we tell. Entire famiiles enjoyed this inventive mix of storytelling, theatrical magic, juggling, hand shadows, and dance.
MAY 2018
Based on the award-winning book by Argentine author A. Pablo Iannone. The Room with Closets is a journey between Argentina and the United States. A new, dance-theatre tale of a life divided. Experience joyous flights of fantasy and grim political reality. Arrive at a deeper understanding of life, love, human nature, and finding a place to belong when home won't let you stay.
HALLOWEEN 2017
Apartment 101 was more than an everyday magic show. Invited to a secret location, guests were enchanted by close-up sleight of hand performed using antique magical equipment as they contemplate captivating tales about Time.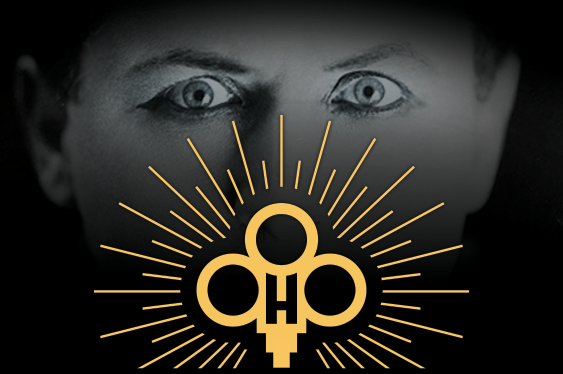 HALLOWEEN 2016
Spirit Forward was an evening of theatrical magic, mysterious stories, and custom-designed culinary art inspired by the life of Harry Houdini, at historic Forepaugh's Mansion in St. Paul on October 31, 2016 - the 90th anniversary of his death.
A Pie. A Duck. And A Shoe.
2016 FRINGE FESTIVAL
A grand exhibition of extraordinary amusements, this production featured acts by magician comedian David Harris; tap dancer Rick Ausland; legendary beatboxer Carnage the Executioner; City Pages "Best R&B Vocalist of 2016" Nick Jordan in collaboration with multi-instrumentalist Luke Darger; and shadow puppeteers Neal Beckman, Alejandra Iannone, and Joann Oudekerk.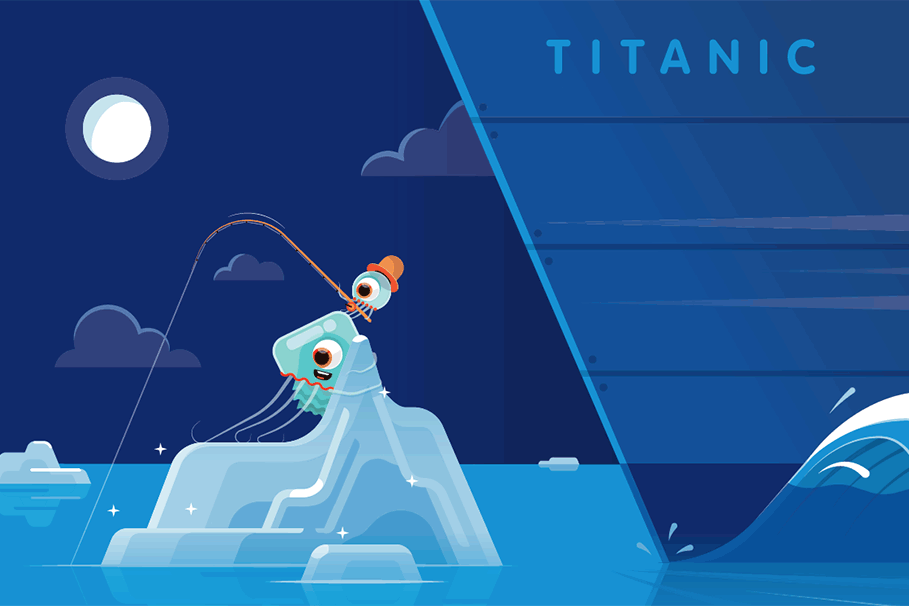 Five Fifths of the Titanic
FRINGE FESTIVAL 2015
Every year, MN Fringe picks a book/movie/play, divides it into five parts, and gives each part to a different performance group. We transformed the 2nd fifth of James Cameron's Titanic into a 90s dance party.
FRINGE FESTIVAL 2015
Parent Observation Day was a colorful depiction of the hilarious things children say and do. Audiences cheered on a cast of nine kids-at-heart as they dance like everybody's watching.
Contact us
Connections are magical
Share your thoughts
Whether it's a question about our company, feedback on a show, or an invitation to collaborate on a new project, we love hearing from our community and promise to get back to you shortly.
Email
info@sparkletheatricals.org
Address
Sparkle Theatricals
2216 Garfield Ave. S. #101
Minneapolis, MN 55405